URVARAA IVF is a state of the art infertility and gynaecology centre located in Kolkata, India, accredited by FOGSI and recognized by ICMR , and certified by ISO 9001: 2015.
"Urvaraa" means "fertile" and this remains our guiding force and substrate of our motto "From couples to families".
In URVARAA, we are dedicated to fulfilling the dreams of all couples. We provide all facilities for the diagnosis and treatment of infertility through clinical evaluation, along with Transvaginal Sonography, Laparoscopy, Hysteroscopy, Hormone estimations and Semen analysis and ART (Assisted Reproductive Treatment) along with its entire range.
At URVARAA IVF we strive to make fertility treatment cost effective, affordable and within the reach of the common man, while making quality care available in a world class ambience with very modern equipment and methods.
Our ART team is recognized as one of the best in the country. We have immense pride in our well qualified, friendly , supportive staff ,who give our patients an all encompassing solution.
Although there is no dearth of Fertility clinics and IVF platforms in Kolkata, very few serve their patients , maintaining ethics, principles, and commitment. These form the foundation pillars of Urvaraa IVF.
Urvara IVF and Woman's gynaecology centre has a stellar record in IVF successes. With our combined excellence in the arena of gynaecology and fertility care, we provide unmatched diagnosis and treatments. With the assistance of modern and sophisticated instruments, trained advice & affectionate monitoring of the reputed medical practitioners, Urvaraa has become the first choice of most patients seeking help. Our personalised attention to all our patients, and cost effectiveness makes us one of the best in the industry.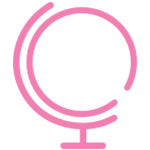 CUMULATIVE PREGNANCY OF WOMEN OVER 40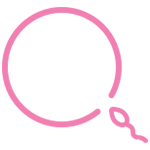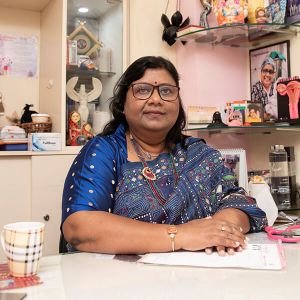 About
Dr.Indrani Lodh
MBBS | MS - Obstetrics & Gynaecology | Diploma in Advanced Endoscopic Gynae Surgery
Dr. Indrani Lodh is a Consultant Gynaecologist, specializing in IVF, IUI, OBGYN, Infertility , Laproscopy&Hystercopy. She has over 30 years of experience & is practising in leading hospitals & nursing homes of Kolkata – Apollo Multispeciality Hospital Kolkata, Manipal Hospital, Bhagirathi Neotia Woman & Child Care Centre, Woodlands, Bellevue & Dewan Medical Centre. She excels in advanced laparoscopic techniques like laparoscopic hysterectomy, ovarian cystectomy, endometriosis ablation for infertility treatment, and other fertility related issues.
Graduated from Calcutta Medical College (MBBS) , Dr Lodh is one of the best Gynaecologists of the Country.  Receiver of awards such as " President's Award for the Best Lady Medical Graduate" and winner of 17 medals & scholarships during the MBBS course in Medical College ,she was also the Gold medallist & topper of her batch in MS OBGYN in Medical College, Indore. She holds a diploma in pelvic endoscopic surgery from Kiel, Germany. Her expert hand in minimal invasive procedures for treatment of heavy bleeding such as transcervical resection of endometrium, hysteroscopic resection of fibroids & endometrial ablation, is par excellence. During her tenure as a registrar in different U K Hospitals she worked in busy obstetric units with more than 5000 annual deliveries, dealt with medium to high risk pregnancies effectively,& has solved innumerable fertility issues. Having trained & practised for so long, she now has her own clinic–URVARAA ( meaning "fertile ")  , which is a one stop solution for all women for all their feminine issues. Dr Lodh's aim is to provide the best diagnostics & solutions in her field, under her strict supervision.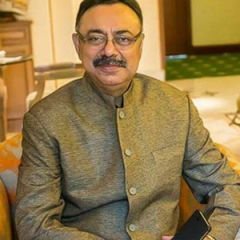 DR. NARENDRA MALHOTRA
MBBS , MD (OBS. & GYN.) FICMCH FIAJAGO FICOG, FICMU, FRSH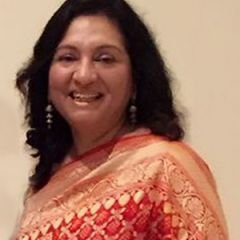 DR. JAIDEEP MALHOTRA
MD, FICOG, FICMCH, GHGHH VICE PRESIDENT - FOGSI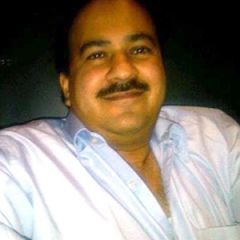 MR. SUDESH KAMAT
Chief Embryologist, Visiting Consultant, formally attached to Jaslok Hospital, Mumbai